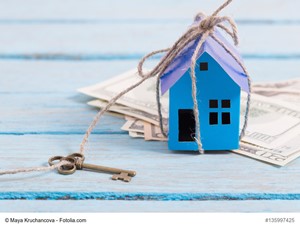 When you sell something, you expect to make a profit on the sale. It doesn't quite always work this way when you sell a home. While you may count the sale of your home as "all profit," there will be some significant upfront costs that you'll incur when it comes to selling your home. Planning the sale of your home can help you to manage these expenses and sell your home faster.  
Upfront Costs
The first costs that you will incur when you're selling a home will usually be of the cosmetic and repair nature. These will include things like painting, small fixes, and 
Paint Your Home
Although you may love the bright green living room, another homebuyer may not. It would be worth your investment to stage your home well. An important renovation might include painting the rooms on the inside of your home neutral colors. Refreshing the trim on your windows also helps to make the interior of your home shine. You can paint around the windows for a quick update to the inside of your home. Paint can cost anywhere from a few hundred dollars to over $1,000.  
Clean Everywhere
If you wash your windows, it could add some value to your home and help it sell faster. When the windows sparkle, they will undoubtedly make a very positive impact on the buyer. Get rid of dust, dirt and grime, especially from the obvious spaces in your home.  
Landscaping
The outside of your home is also very important. Do some quick yard maintenance for a better look for the exterior of your home. Rake up the leaves. Trim the bushes. Mow the lawn. Make your home appear as pristine as possible. 
Repairs
Anything that needs to be repaired in the home should be. This will help you out during the inspection period. Things like leaky sinks, cracks in the walls, and holes in the roof are obvious and should be addressed before your home even goes on the market.                  
Stage Your Home
Take the time to make sure all of your furniture is arranged in a neat manner. The rugs should be streamlined with the chairs and tables. If things look a little cramped in any room, either take a piece of furniture out or move the room around in order to make it appear more spacious. 
Keep Your Utilities Running
If you need to move out before you get your home sold, make sure that you leave your utilities on. This way, there's lights and heat available for potential buyers as they walk through the home to discover if they can see themselves living there.